Manual Spray Guns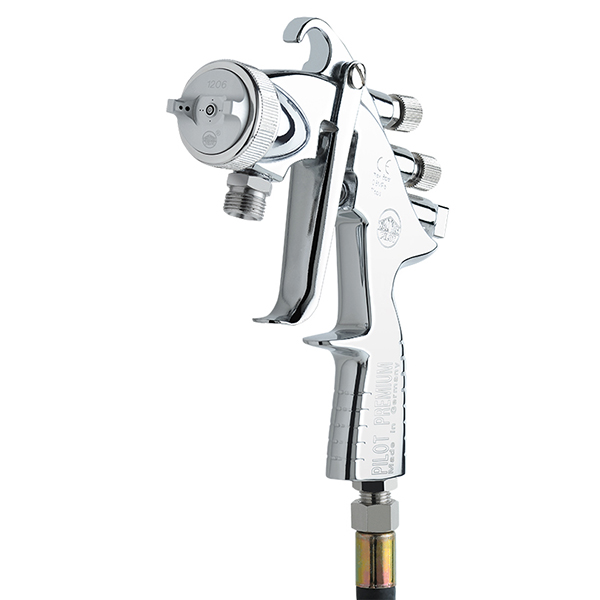 A full range of low, medium or conventional pressure manual spray guns for every application.
Although principally air atomising, pneumatic, in design the range is enhanced with airless, hydraulic model
Whatever the media to be applied we have a gun in our range that will meet your requirement; these include paints, enamels, adhesives, oils, foods and coatings.
All these guns have been developed with close collaboration with both customers and material manufacturers.
Material can be fed to the gun by either gravity - feed cup or alternatively by direct connection from source; pressure tank, diaphragm or displacement pump.
In the case of hard to access and internal applications modular design extensions are available. These are specifically designed to meet the exact requirement of the process both in size and material application.
Spare parts and repair kits are available for all spray guns in our range which allows for modification as well as replacement of worn parts.
Useful Guides

Manual Spray Guns