Stainless steel and galvanised tanks & pumps
Stainless steel or galvanised tanks available in either pressurised or non-pressurised versions.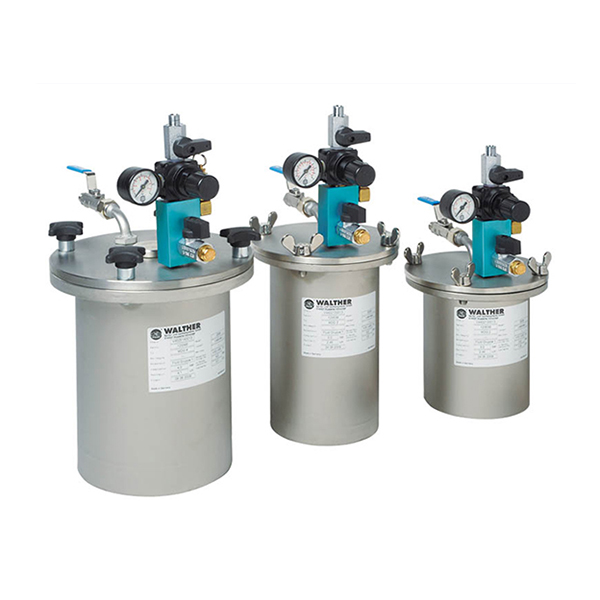 High quality German built, stainless steel modular pressure tanks from Walther Pilot.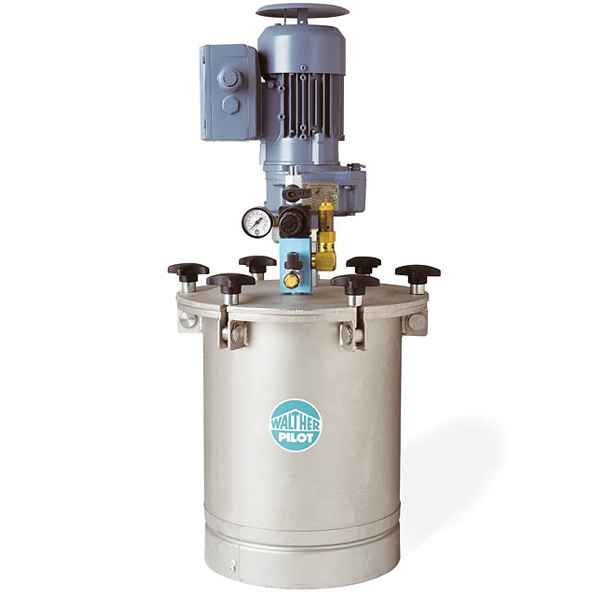 Stainless steel non-pressurised tanks suitable for material mixing.
Material Tanks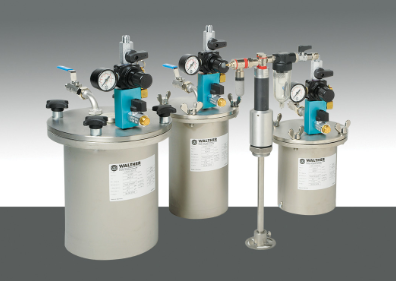 Each tank is built to order and can be customised to suit specific production needs.
To ease the process a tank configurator form is available to download in order to detail exact requirements.
Options include: manual, pneumatic or electric agitators; regulators; level devices; controlled heating / cooling jackets; inset buckets and strainers.
Tanks can be a stand-alone single feed option or multi linked fully automated mixing and material transfer system.
In both cases the constant pressure results in material delivery without pulsation creating ideal conditions for both dozing and application.
Pressure Tanks LDG and MDG
Stainless or galvanized pressure tanks particularly suited for material transfer to spray guns, providing constant pressure thus eliminating pulsation and resulting in even distribution.
Standard size range from 1 to 1000 litres with larger capacity available on request.
Pressure range from 3 to 6 bar.
Optional double walled, controlled heating jackets and insulation, for heating and cooling.
High and low level sensors and agitators manual, pneumatic or electric.
Certified in accordance with the Pressure Equipment Directive 97/23/EC (AD-2000 Rules).
Modular Pressure Tanks KLA
This innovative concept for configuring pressurized tanks allows flexible integration into the customer's production operations.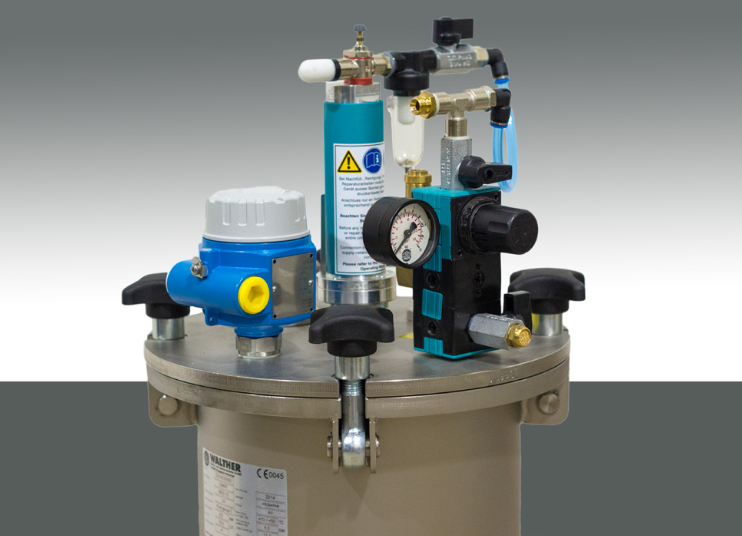 The tanks form a "building block" system so that a large number of optional accessories can be attached which include agitators, fill level gauges and cover lifts, these stock items ensure a short lead time.
The containers are manufactured from stainless steel and are available in several standard sizes. All the tanks are equipped with quick closures (swing-bolt fasteners).
The tanks are manufactured from stainless steel and are available in five standard sizes 1; 3; 8; 22 and 45 litre.
All the tanks are equipped with quick closures (swing-bolt fasteners).
The MDG 22KLA and 45KLA models also feature a material inlet connection.
Non-Pressurised Tanks FMB
Stainless or galvanized tanks particularly suited for material mixing, sloping base and bottom outlet.
Standard size range from 35 to 500 litres.
Pumps
A complete range of pneumatic liquid transfer pumps designed to accommodate various viscosity materials.
Economical dual diaphragm pumps deliver the product at constant pressure.
Low running speeds ensure gentle transfer (important when using shear-sensitive materials).
Available as a pump only or with wall console, trolley or stand.
Low-pressure dual stroke piston pumps for use with low-viscosity materials. Pressure ratio range 1:1 to 15:1.
Available with wall bracket or as a pump for use with 200 liter drums.
High volume pumps for use with high viscosity material and/or long delivery lines where pressure drop can prove a problem.
Tanks and pumps can be configured into multi-component metering and mixing systems to meet customer exact requirements.
Useful Guides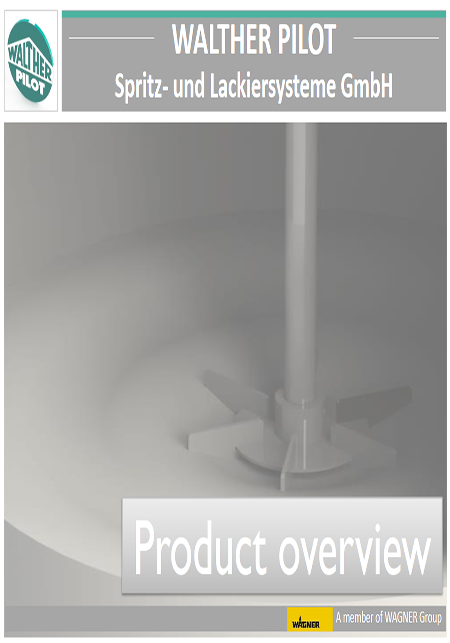 Tanks & Pumps Brochure